life connections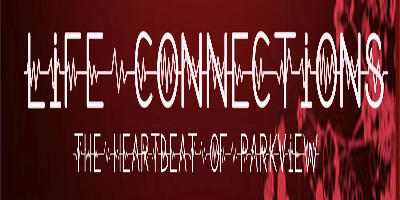 Life Connections (Sunday school) is the foundational strategy for helping the church to do the work of the Great Commission. Life Connections is highlighted as the foundational strategy for leading people to faith in the Lord Jesus Christ and for building on-mission Christians through open Bible Study groups.
Life Connections ministry is un-parallel in potential impact. Its scope, power, and effectiveness are unprecedented in reaching people for Christ, assimilating them into the church, disciple them, and seeing believers transformed into Christ likeness. With Life Connections, we have something few believers have or can ever experience: The opportunity and resources to be a part of something great in the Kingdom of God .
One of the methods Jesus used in His Kingdom ministry was that of small groups. He used two different kinds of small groups effectively. One was open to anyone who was seeking the Lord. The other was restricted to His disciples for training and equipping.
A Life Connections group is an effective Kingdom unit because it contains everything necessary to fulfill the Great Commission. It has evangelism, discipleship, fellowship, ministry, and is married to the morning worship service. These important biblical functions can be done by individuals in and through a Life Connections Group.
A Life Connections group that intentionally includes each of these functions will not fail. It cannot because it is a strategy born and sustained by the Holy Spirit.
We have several options available to ensure that you find a class you can connect with. Below is a brief list of those classes. Please visit each class' web page below to find out more.
Class

Name

Teacher

Demographic

Room


Men's 1

Smith-Ramey

**Rev. Michael

Lipe

Men Age 60

and Older

B-5


Ladies' 1

Fidelis

Leveda Brown & Jean Misner

Ladies Age 60 and Older

B-4


Ladies' 2

Sue Waits

Jean Lunsford

Ladies Age 70 and Older

C-2


Mixed Adults 1

GLOW

Dennis and Patricia Durrant

Couples and Singles Age 40 to 59

C-1


Mixed Adults 2

MAC

Jean-Paul Calixte

Couples and Singles

Multi Activity Center


Couples

LifeSource

Edwin Gardner

Couples Age 18 and Older

C-3

College and Career

C & C

Steve Gilley


Single Adults Age 18 and Older

B-11

*Middle School

Momentum

Tammy Eddy

Students in Middle School

B-14

Children 2

Cross Trainers

Joelle Calixte

Students Grade 2 & 3

B-10


Children 3

Foot Steps

Page West and Barbara Caley

Students Grade K & 1

B-3

Children 4

Foot Prints

Brenda Brown

Newborns to 4 Years Old

B-2